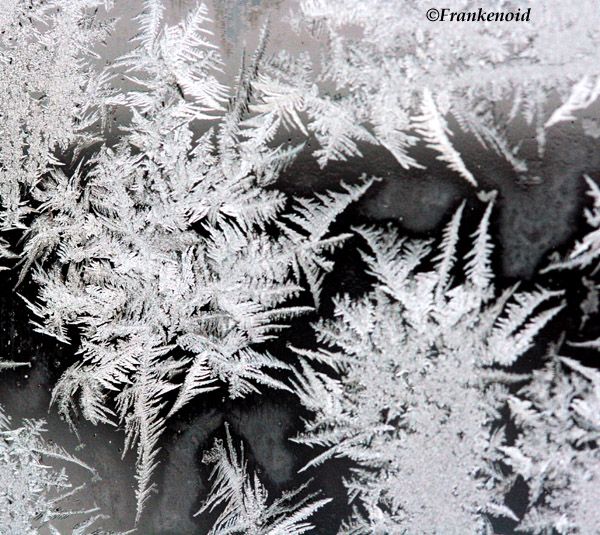 Good morning, and let's do it again! Welcome to Saturday Morning Garden Blogging.
Denver had a rare Christmas treat this year — a perfect Christmas snow. The flakes started falling about 8:00 p.m. on Christmas Eve, continued lightly through the night and into Christmas morning, leaving a lovely 3" blanket of crystalline white coating everything.
And then it stopped — enough snow for atmosphere, to pretty everything up, and to insulate the plants from the cold, but not so much as to interfere with travel.
Since then temperatures have stayed below freezing, and our official low on Wednesday was -2°.
The forecast is for continued cold — although we may get above freezing today and tomorrow — and the chance of a bit more snow New Year's Eve.
I say — bring it on. We have such a moisture deficit down here any snow is welcome.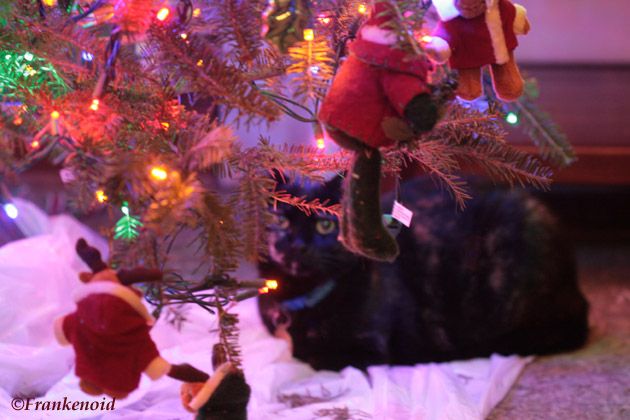 Along with the remains of the Christmas snow we still have the Christmas tree to deal with. I'll start removing and packing away ornaments over the weekend — and searching around the house for the mini moose ornaments that the pooties have stashed hither and yon. By New Years Day it will stripped and the Frankenoid males can haul it around back for the City to pick up and turn into mulch.
And once that's out of the way, I can really start dreaming of the gardening season to come. A stack of seed catalogs have arrived which I have put aside for leisurely perusal. I know I have to order snap peas from Pine Tree — I don't know what I'll do if they stop carrying the Sugar Lace variety I prefer.
I know melons will be on the menu, and I know I'll be starting them much earlier this year than I did last year. I do love the home grown melons, but I have to figure out how to get them to ripen before September; more of them get wiped out by frost than ever ripen.
I still have to decide whether to risk sweet corn this year and, if I do, whether I want to electrify the veggie patch to deter the raccoons. I do so love fresh-picked sweet corn; but it takes a hell of a lot of room, and putting up an electric fence would be a royal pain in the ass.
Another certain planting is cauliflower — the Mister raves about the superiority of home-grown cauliflower — and both Younger Son and I love munching raw kohlrabi. I actually saw kohlrabi at the grocery store the other day, a first. Of course the price was ridiculous, but still….
So the holiday season ends, and we go forward into dreams of the gardening season to come.
That's what's happening here. What's going on in your gardens?