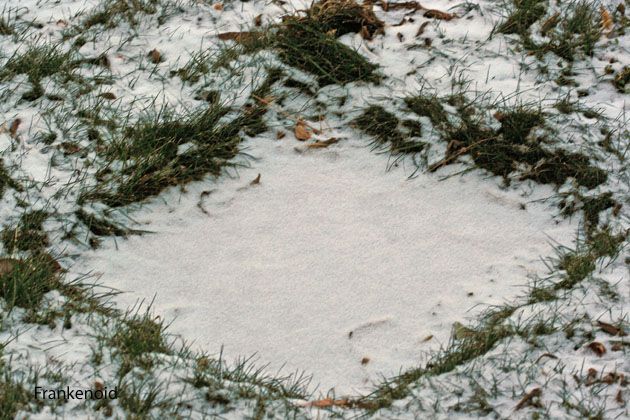 Good morning, and bah humbug. Welcome to Saturday Morning Garden Blogging.
It has been… a week. We started out all full of the Christmassy spirit, and ended just full of it.
On Sunday we got the correct Christmassy weather — the lows went down to the single digits, the high stayed below freezing, and we even got a little snow.
Nowhere near the 2" inches that had been hinted at, but still, it was snow. And it was cold.
We even got a surprise shot of snow Monday — perhaps a half-inch total.
And then… the temperatures shot right back up again; by Wednesday the highs were inching back up toward the 60° mark.
Another storm is coming in, and the mountains are getting some snow right now; we may even get a little down here.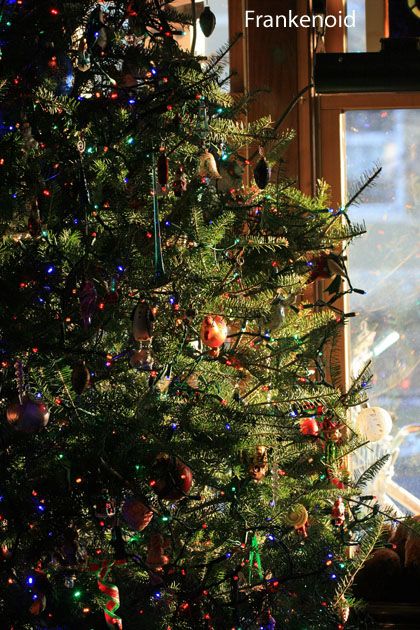 Meanwhile, last Saturday we bought the Christmas tree. It's somewhat fatter than what is really suitable for our living room, but it'll do. But that fat tree meant I had a hell of a lot of lights to put on it. I started Sunday morning and, after an interruption on Sunday to go see Lincoln so Younger Son could get extra credit in civics, finished later Sunday afternoon; I even got a few ornaments on it. Which meant I still had to get the rest of the ornaments done.
I'd meant to do that on Monday — but this has been a week from hell with work, as the lawyers I work with were getting an appeals brief ready for filing, and my job was to get the appendix of supporting documents together. It's a really fiddly job, complicated by the fact that I couldn't get the lawyers to sign off on whether they had anything else they needed to add. So I got home late and tired and very cranky. The ornaments waited until Tuesday.
The work stuff has kept me hopping all week — I finally got everything to the printer yesterday morning. But, yet another annoyance has struck: my laptop, where I do my home computing, has a problem. For whatever reason — a virus? A software glitch? — although it will connect to the WiFi, and will work going to a remote connection to my office computer, it won't connect to a browser, or to email. It was fine Thursday morning; when I got home Thursday afternoon there was no joy. So I'm writing this Friday afternoon at work since I don't know how much internet connectivity I'll have Saturday morning.
Maybe the gawds of the intertubes are telling me it's just time to get a new laptop: first the coffee spill of a few weeks ago (and two keys never recovered — I've been using an external keyboard); and it is several years old.
That's what's happening here. What's going on in your gardens (and other environs)?
* * *
Addendum: The Ways of the Gods of the 'Puter are mysterious. I tried various things yesterday evening to get my laptop to connect a browser, but nothing worked.
And then when I got up this morning I -- always an optimist! -- clicked on the email icon and the dozens of stacked up emails quickly downloaded. And Firefox found DailyKos.
WTF?
I'm very glad that I won't (cross fingers) be fighting internet connections next Friday, 12/21/12, when I do the annual posing of the Christmas story from Mary's point of view, and wait for the Mayan apocalypse. Just think of it as part of kos's War On Christmas Fundraiser and give a subscription to the most offended commenter -- how dare I mention lady bits and the realities of pregnancy and childbirth when writing about childbirth!.